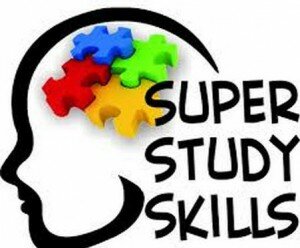 Developing good study skills is important especially to individuals who are preparing for an exam – one area is being disciplined to prepare for the exam in a certain number of days. Well, the good news is that there are actually many ways to develop good study habits and skills. However, the process doesn't always come easy and you need to make some behavioral changes first as well as develop some discipline and will power.
I am saying all of these mainly because I've spent years teaching and I am very familiar with the attitudes and weaknesses of students as well as the challenges they typically face. I also know that students as well as test takers only need to change the way how they perceive studying as well as their attitude and approach in dealing with their weaknesses. I also believe that they should not focus on their weaknesses and instead figure out how their strengths can help them develop good study habits and have great grades.
One of the best things that you can do is get organized and this means writing down the things that you should do and avoid on a daily basis. For instance, you may keep a checklist that has the things that you need to do at home, such as chores. You need to plan your schedule and make sure that nothing will keep you from studying. When you schedule studying for an hour in the morning, afternoon and evening, write down the things that you need to study on. A study schedule or a planner can be very helpful to make you stay on the right track.
There are test-taking strategies that can help students or test takers reduce the impact of exam stress and anxiety. Make sure that you are familiar with these techniques as they can be helpful in improving your confidence in taking the test.
You also need to find the most suitable study area. This study area is one that will not expose you to distractions, even the most simple ones. Bear in mind that a simple distraction such as noise or the presence of others can encourage you to procrastinate. It gives you the reason to relax and allow your mind to wander, and this is something that you should avoid. Also make sure that you bring only the things that are helpful for you. Do not bring gadgets such as mobile phones, tablets or gaming consoles. These gadgets can be very inviting, and you might end up spending hours playing online or chatting with friends via social networking websites.
One study tip that I always give to my students is that they should create a study environment that is conducive for learning. This means their own space that has limited noise, tidy and has comfortable furniture. It is imperative that their study area is quiet to reduce their risk for distractions.
The following two tabs change content below.
Christian John
Christian John is a Physical Education teacher. However, he wanted to explore more aspects of is teaching career, and thus he ventured into teaching English.
Latest posts by Christian John (see all)